All Angels Cry Aloud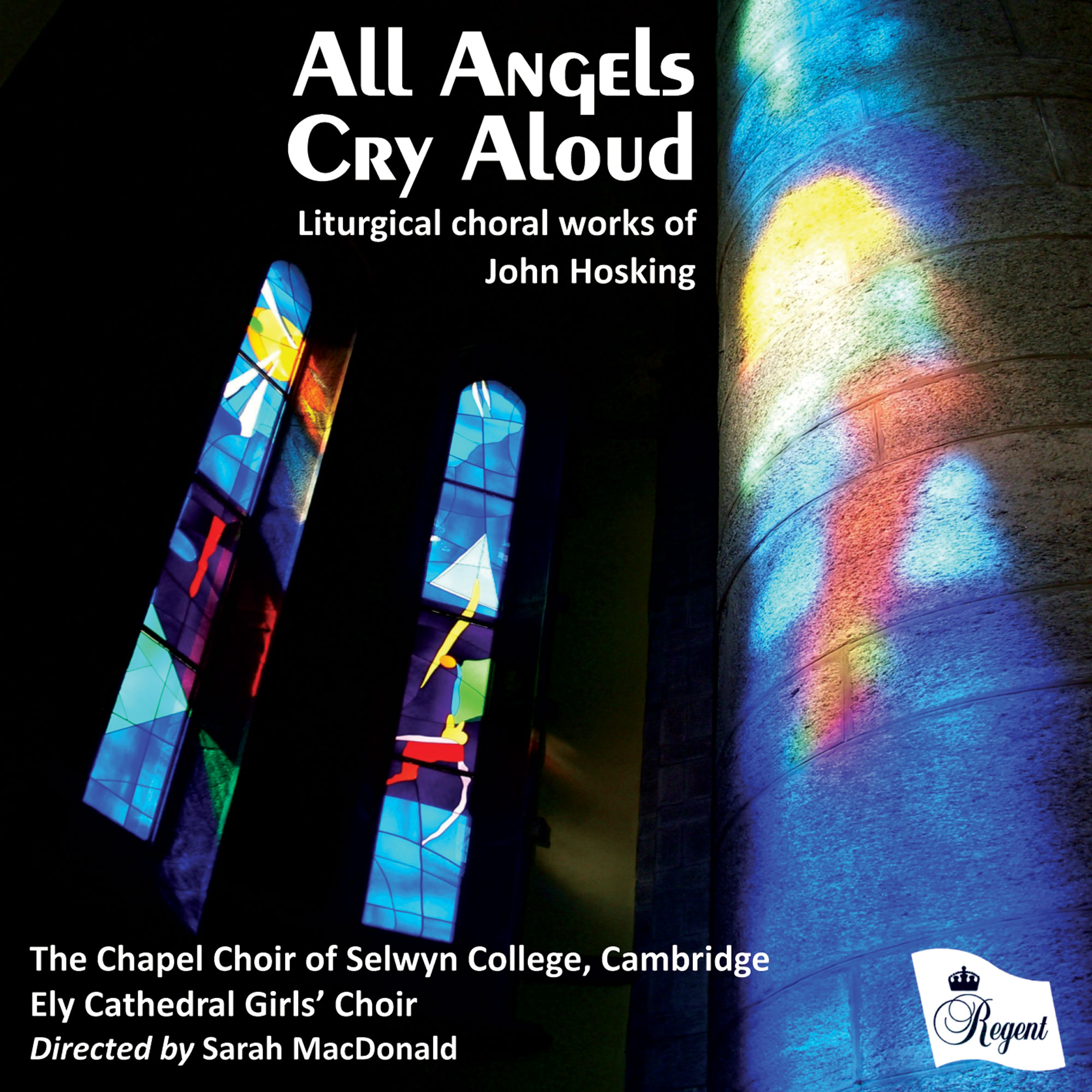 The Bangor Service is available on All Angels Cry Aloud (Sarah MacDonald, Ely Cathedral Girls' Choir, Selwyn Chapel College Choir), which can be ordered from here.
As with much of my choral music, the organ and choir writing in this service, written for the trebles of Bangor Cathedral, seeks to colour the text as far as possible. The opening depicts the quiet awe of Mary at being chosen by God, with the semi-quavers in the organist's right hand illustrating the frantic fear that she may have initially felt. As the statements of the text grow bolder, so does the writing until the line "and his mercy", where every undulating stop possible on the organ should be used, with the singers creating a sense of timelessness.

"He hath put down" begins a section of virtuosic writing; there are triumphant fanfares for the organist, a wide range for the singers and an awkward chromatic moment in bar 31, to ensure that the proud really are scattered! Once the organist has put the mighty from their seat with all the reeds, a small, agitated organ solo begins. It's as if the contrasts of the text preceding it are almost too much to take in - "the mighty are put down... yet the meek are exalted...... what is happening?" - until a very happy hungry are fed and the rich are left empty, with just a thin reed stop to join them.

The semi-quaver figurations in the following section are slightly calmer than the opening; it's like a massive piece of news slowly sinking in, and Mary's sense that she isn't alone, but her strong faith in God will guide her through the things to come.

The Gloria should be as loud and joyous as possible, although musical shaping should never be lost in the excitement. The organist shouldn't hold back on the Tuba entries; however 8' and 4' solo reeds combined are preferable to having a 16', which can muddy the texture.

In contrast, the Nunc Dimittis should feel grand and stately, and given plenty of space. The gradual build up of the organ from bar 11 should be mirrored by the singers providing a seamless crescendo. No breath should be taken between bars 11 and 16 (this has been tried and tested - and is possible!). My intention was that the word "light" should act as a "semi" climax. The change in organ registration should help to colour this with the addition of the mixture. However, the real drama happens at bar 25 when, for me, Simeon really realises that God has kept his promise to him.