YouTube
All Angels Cry Aloud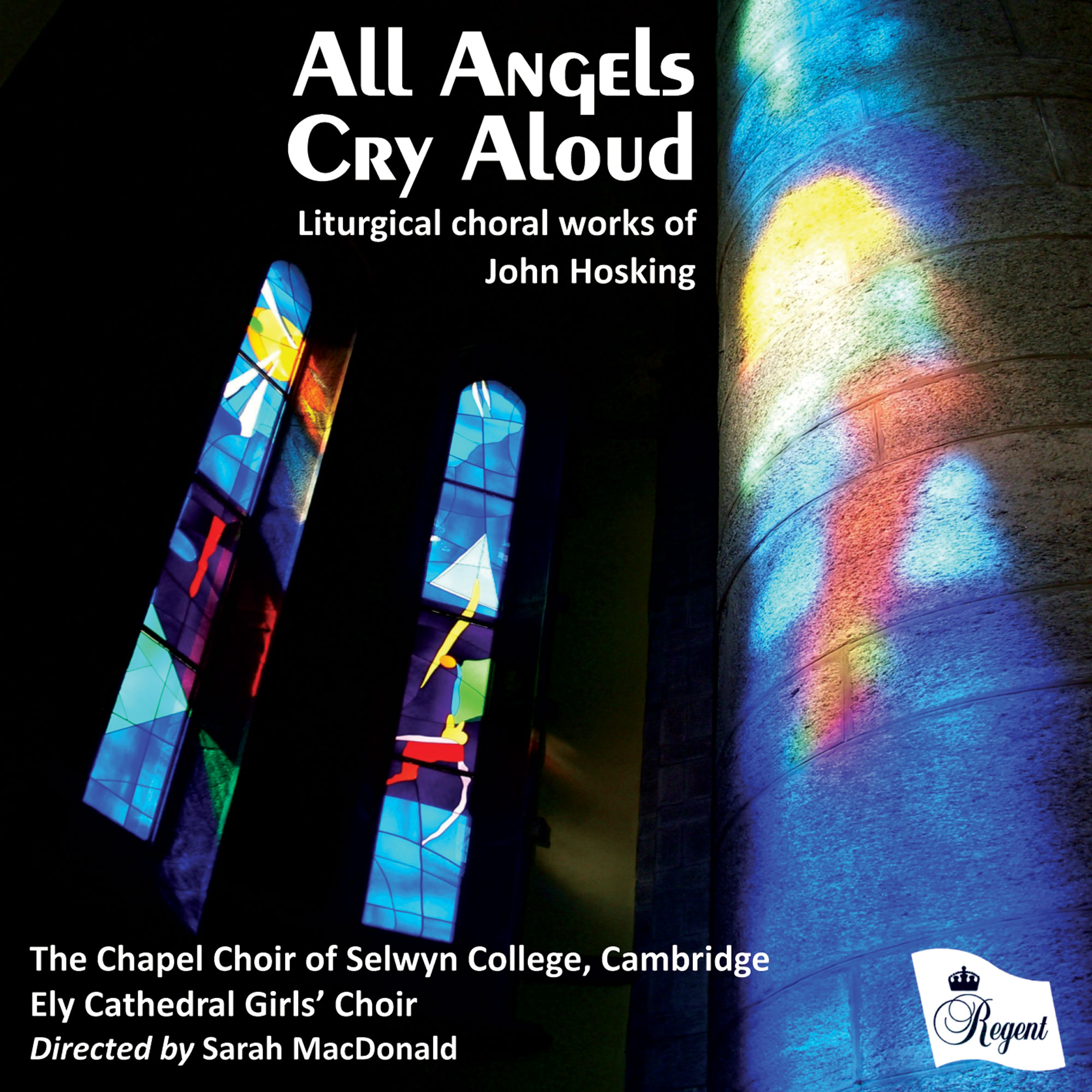 Requiem is available on All Angels Cry Aloud (Sarah MacDonald, Ely Cathedral Girls' Choir, Selwyn Chapel College Choir), which can be ordered from here.
The Requiem was originally scored for orchestra and chorus without organ. I was initially reluctant to reduce the accompaniment for the organ as it does lose certain colours which aren't possible to re-create with two hands and two feet, but having an edition with organ accompaniment does make it easier to perform.

From the outset, I was determined that the work would be short enough to be used liturgically and be appealing to the widest variety of people possible, but without losing musical integrity. As a result, I have relied more on melody rather than effect, but have coloured the text to make the overall work as dramatic as possible.

There are two versions of the Hostias, one for unaccompanied 8-part chorus with solo soprano, and one for solo soprano only with organ or string accompaniment. The harmonies in this particular movement are tricky and having the alternative version will allow less experienced choirs the possibility of using the work more successfully. The 8-part version should never be performed with organ.

The solo soprano part has quite a large role within the work. The soloist should never sing with a huge amount of vibrato, but with a warm and colourful sound, always displaying an aspect of purity.

The following live recordings were made at the premiere of the organ version of the work at the North Wales International Music Festival, given by the Sirenian Singers, conducted by Jean Stanley-Jones, and with Graham Eccles at the organ.


Pie Jesu (Olivia Hunt - soprano)
---
For the time being, the score displayed here is the vocal score, which contains the organ version of the accompaniment. The Scorch playback should not be used and has been muted. Instead, please use the MP3 samples of the orchestral version listed below: